"IMPACT" - Junior Youth: Age 9-12
Mondays: 6:30-8pm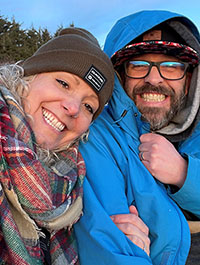 We are very excited to have a Junior Youth group this year for ages 9-12. We are believing that God has some amazing things in store for this coming year! We have about 45 minutes of games, followed by a snack break and a short message towards the end of the evening. We will also be joining the senior youth a few times for special events.
If you have any questions or concerns you can email Chris and Tammy at chrisandtammydick@gmail.com
---
YNAC - Senior Youth: Grade 8-12
Fridays: 7-9pm

Every Friday night, Youth group welcomes all! We'd love to have you or your kids come join us for a night of fun! Each weeks looks a little different, but you can be sure that it'll be something to look forward to! On a regular night we'll have games, snacks, a short message, small groups, and more. On event nights we'll go out to the pool, bowling, skating, maybe a bon fire, etc. Once a month we'll also go to a farm in Nanaimo to have a big youth night - joining in a big gathering with other youth groups from all across Nanaimo - you won't wanna miss it! We can't wait to have you be a part of it!
---
Director of Youth: David McKnight

---
FILL OUT THE FORM BELOW TO JOIN OUR EMAIL LIST
SO YOU KNOW WHAT WE ARE DOING
(AND WHERE) EACH WEEK!