This event has already occurred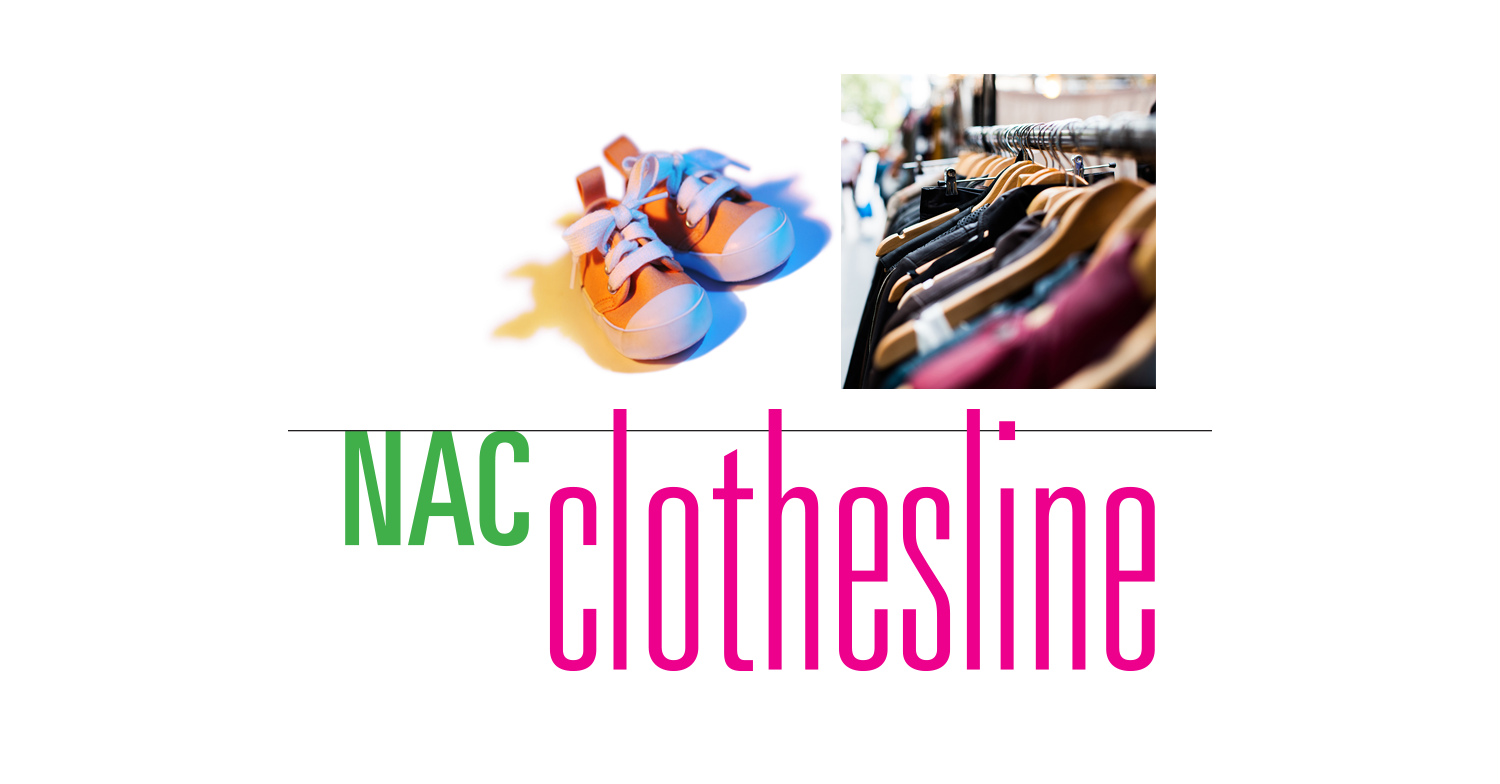 Save to your Calendar
Celebrating 21 years, NAC Clothesline is held in the Spring and Fall, and has been serving this community since 1998. NAC Clothesline offers clothing for women, men, children and babies, and includes a small selection of bedding. On average NAC Clothesline welcomes 300-400 people through its doors.
The items distributed by NAC Clothesline, and the tea and snacks provided, are all donated by individuals and local businesses.
If you are interested in donating or volunteering, please call: 250-758-7912. (Household items are politely declined.)
Clothing donations may be dropped off at NAC starting September 3.
Schedule:
Monday, September 30: 9am-4pm sorting/hanging
Tuesday, October 1: 9am-4pm sorting/hanging
Wednesday, October 2: 9am-4pm sorting/hanging
Thursday, October 3: 9am-4pm sorting/hanging
Friday, October 4: noon-7pm Clothesline event